Participate in Research to Find Solutions
Maternity Care Coalition's (MCC) Research and Evaluation team collaborates in community-engaged studies of innovative programs dedicated to improving the health and well-being of pregnant people, parents, and children.
We evaluate the effectiveness of MCC's home visiting programs and contribute to state and national home visiting outcomes. We seek to provide evidence that helps to improve systems of maternal and child health, and early childhood care and education. We partner with our Advocates and people with lived experience to frame the data we collect in a way that is reflective and respectful of the communities we serve.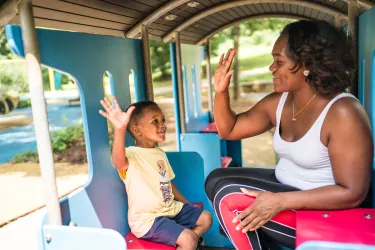 Positive parenting practices including parent-child interaction, parenting efficacy, and maternal self-care.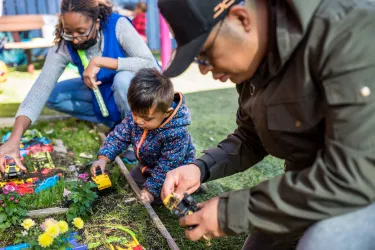 Social-emotional health and well-being, including social support and decreased risk of depression.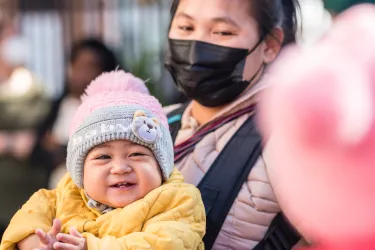 Perinatal health and well-being, including access to prenatal and postpartum care, well-baby visits, child immunizations, breast/chestfeeding, and safe sleep.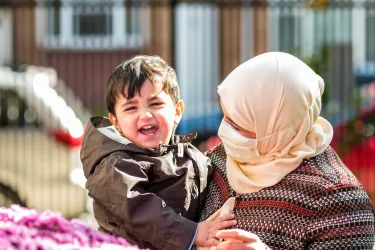 Goal achievement, including securing stable housing, getting a driver's license, and returning to school.
Are you interested in learning more about our research and evaluation efforts or partnering with us? Or do you want to offer your skills to a more time-intensive volunteer commitment? Apply to become a member of our Research and Evaluation Committee with the link below.
We contribute thought leadership to many types of community-engaged research partnerships, serving on community advisory boards, research study teams, and as advisors to university graduate programs. Partnerships include:
Since 2019, we have served on a research team with CHOP PolicyLab. A randomized controlled trial was conducted to determine whether a social media-based parenting program improves parenting among women with postpartum depression symptoms. Read more about the project here.
MCC, CHOP PolicyLab, and local domestic violence prevention partners in Philadelphia have been working together since 2020 to examine the intersection of Intimate Partner Violence (IPV) and home visiting. This work is grounded in a research project organized by CHOP PolicyLab, in partnership with several IPV agencies, community-based home visiting programs, and city leadership, that seeks to refine and strengthen the local service infrastructure in Philadelphia for families receiving home visiting services. See the report here.
Our partnership with the University of Pennsylvania School of Medicine seeks to understand the current experiences of Hispanic and Latino birth parents who receive benefits through the Special Supplemental Nutrition Program for Women, Infants, and Children (WIC) and elicit their insight into what would help them to feel more comfortable using the program.