Community & Parenting Education
At Maternity Care Coalition (MCC) we offer a variety of educational programs and classes to help mothers, birthing people, fathers, and families make informed, healthy, and compassionate decisions. We know that a listening ear and a little help along the way can make a huge difference.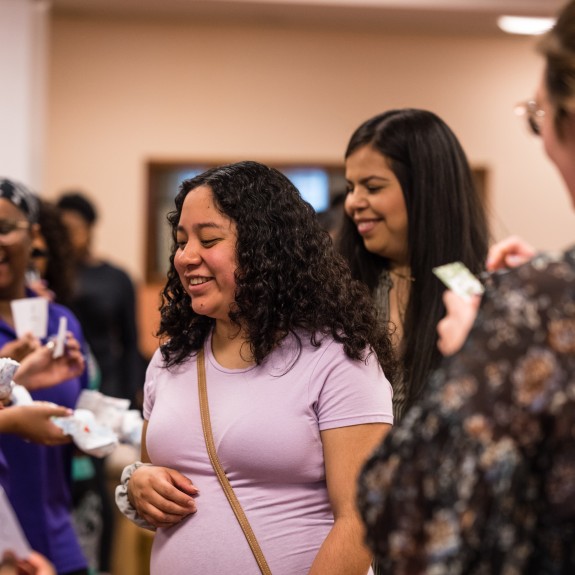 Childbirth Education
We offer a variety of classes about childbirth, helping you to feel empowered in your birthing decisions and birth with dignity.
Learn about the importance of having a healthy pregnancy.
Explore your options for labor and birth techniques such as breathing, relaxation, and medications.
Discover what life changes lie ahead for mom, dad, and family.
Build your understanding about how a birth support person can work with you.
Newborn Care
Babies don't come with a manual but our newborn care classes can help you navigate the early days of parenthood.
Learn about development milestones and why bonding with baby is so important.
Build your confidence and discover how to overcome challenges.
Learn about newborn health care and infant feeding.
Understand the importance of safe sleep.
Explore various developmentally appropriate activities to use with children.
Cribs for Kids
Cribs for Kids teaches caregivers about safe sleep and provides cribs to those who otherwise cannot afford one. Learn more about Cribs for Kids and submit a referral form by clicking the button.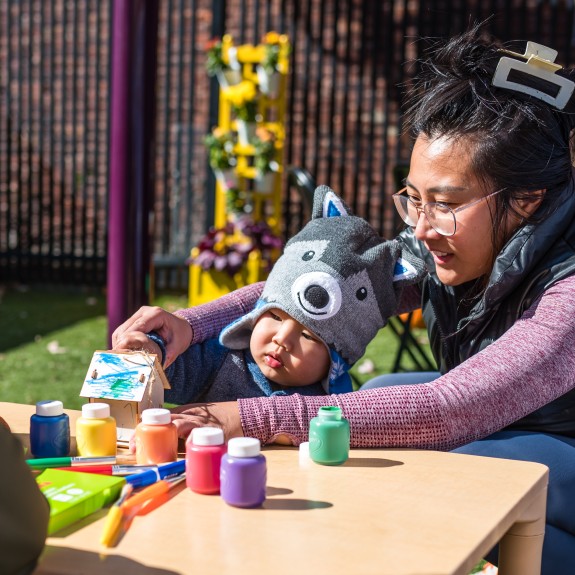 Group Parenting  Classes
Our classes offer a community of support for parents and caregivers.
Build social connections with other parents in a safe, welcoming, and nurturing space.
Gain skills to equip you for challenging times.
Explore more effective and nurturing parenting techniques.
Learn about child development and the social and emotional needs of children.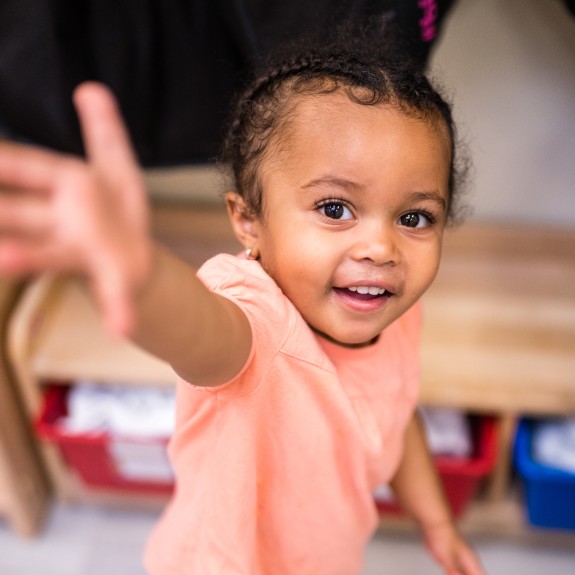 Parenting and Reproductive Health Education for Teens
Gain knowledge and skills on reproductive health and healthy decision-making information.
"In these parenting classes, I've learned a lot of techniques that I've been using to make me a better parent. I also feel great after a class because I'm there with other parents that share the same issues as me and we talk and come up with different ways to solve any situation we might be facing, so you'll never feel alone. You'll have all the support you need and more."
- Sally Salas, Class Participant and Parent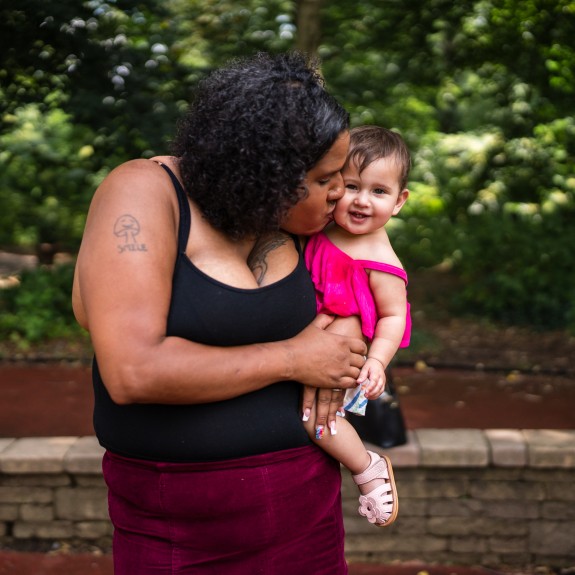 Doula and Lactation Community Health Worker Training
Do you want to provide pregnancy and birth support in your community? Our comprehensive doula and lactation workforce development program concentrates on pregnancy, birth, lactation, and the postpartum period. A cornerstone of our program is our focus on how structural racism and institutional and interpersonal bias impact the health and economic outcomes for communities of color.
Upon completion of the training, trainees join MCC's Community Doula Network and are paid stipends to provide community doula services including prenatal, birth, and postpartum support. Trainees also become certified through the Pennsylvania Certification Board. Training and certification are offered at no cost to community members.
Join us in-person and online!
We offer select classes in Spanish! Connect with us to learn more about the classes we're currently offering, including our Spanish-language classes.