In 1980, a group of Philadelphia health and social justice activists came together over concerns about the well-being of pregnant people and infants. They created Maternity Care Coalition (MCC) and advocated for change with policymakers and decision makers.
Today, we continue to center children and their families by supporting, referring, educating, researching, and advocating.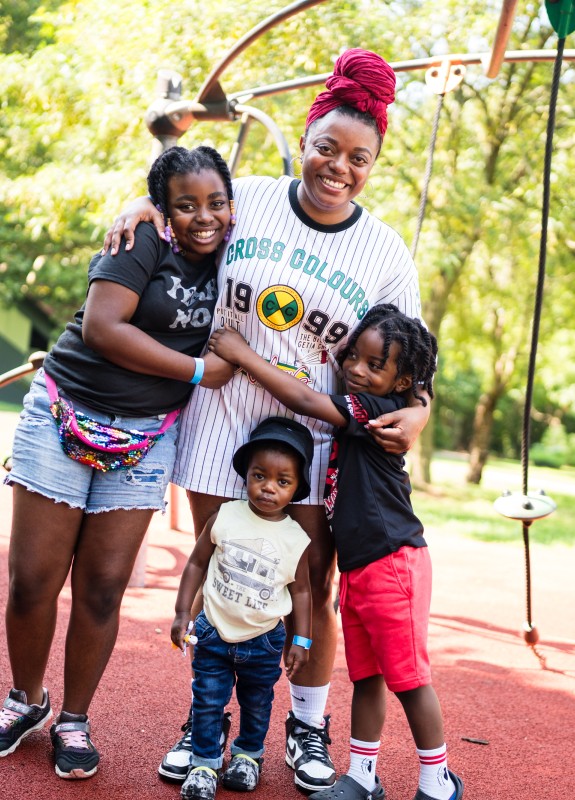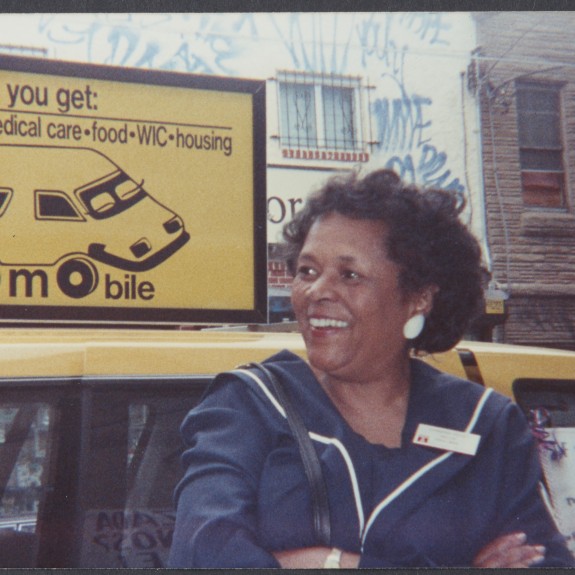 Our History
Black and Brown birthing people and families in the United States often face inequitable systems. We're a coalition of activists, educators, care providers, and researchers working to improve the health and well-being of pregnant people, babies, and their families.
Our Impact
By focusing on reducing disparities for families who are marginalized, we are advancing equity and quality for all.
89% of clients practiced safe sleep by placing their babies to sleep on their backs (compared to 65% of Pennsylvania parents). Read more about our impact in the 2023 Annual Report.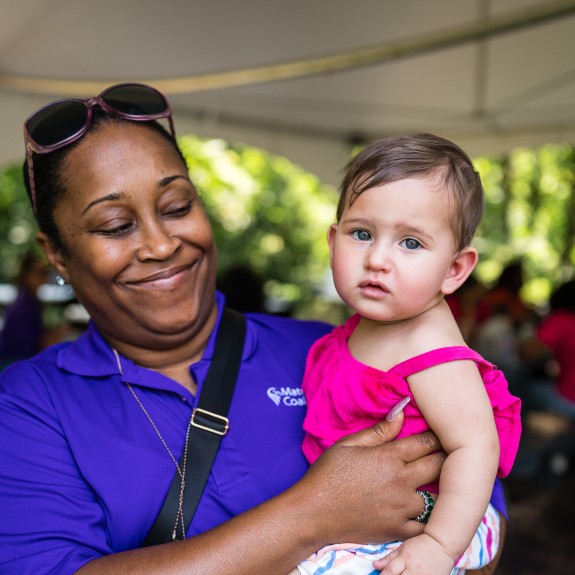 Advocates Make A Difference
"In some cases, Advocates are the only support system clients have around. Our families are used to having us in their houses, and giving them support, guidance, parenting education, and meaningful conversations. Isolation could add to their plate: anxiety, depression, desperation, anger, and violence. Therefore, having someone during this time checking on your well-being is so important."
- MCC Advocate speaking about the 2020 pandemic
Leaders in our Field
We contribute thought leadership to the field of maternal and child health and advise on critical issues that turn thought into action. See how we have been recognized for our work.
Meet the Team
Our staff represent a variety of professional and educational backgrounds, including advocacy, child care, communications, education, finance, management, marketing, policy, public health, research, and social work.
Join our Mission
If you are someone passionate about child and maternal health and well-being, browse our open positions for an opportunity to join the team.